Headquarters - Store Support Center
Our sales team based in Atlanta works with Home Depot corporate headquarters, regularly calling on Merchandising Vice Presidents (MVPs), Divisional Merchandise Managers (DMMs), and Merchants at the Store Support Center on behalf of new and existing suppliers to Home Depot.
Home Depot line review preparation and participation
Activation of Home Depot departments

Merchandising
Supply chain and logistics

Divisional/Regional merchandising opportunities
Innovation Center support
Capitalize on alternative channels within Home Depot
Assist with completing the Supplier Buying Agreement (SBA)
Space Planning and Planogram Development
Gerstman Sales is a Home Depot pre-certified 3rd Party vendor of Space Planning and Planogram Development services, utilizing Space Planning by Intactix® from JDA® software, the software package recommended by Home Depot. Utilizing supplier-provided schematics (Home Depot-merchant approved) and document libraries (including SKU/UPC detail, package dimensions and photos), we create Planograms that comply with all current Home Depot policies. Our space planning platform allows for integration of POS data to ensure that your products are merchandised to optimize SKU productivity. Variations can be created to account for store volumes and geography.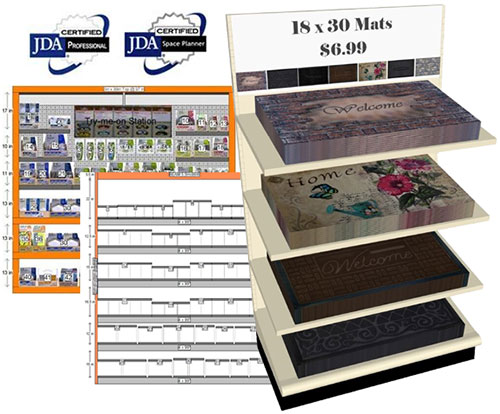 GET STARTED with us today!
Contact Gerstman Sales To Learn More About Sales Solutions That Will Drive Your Business At Home Depot! Call 516-612-0463 Or Use Our Contact Us Form!